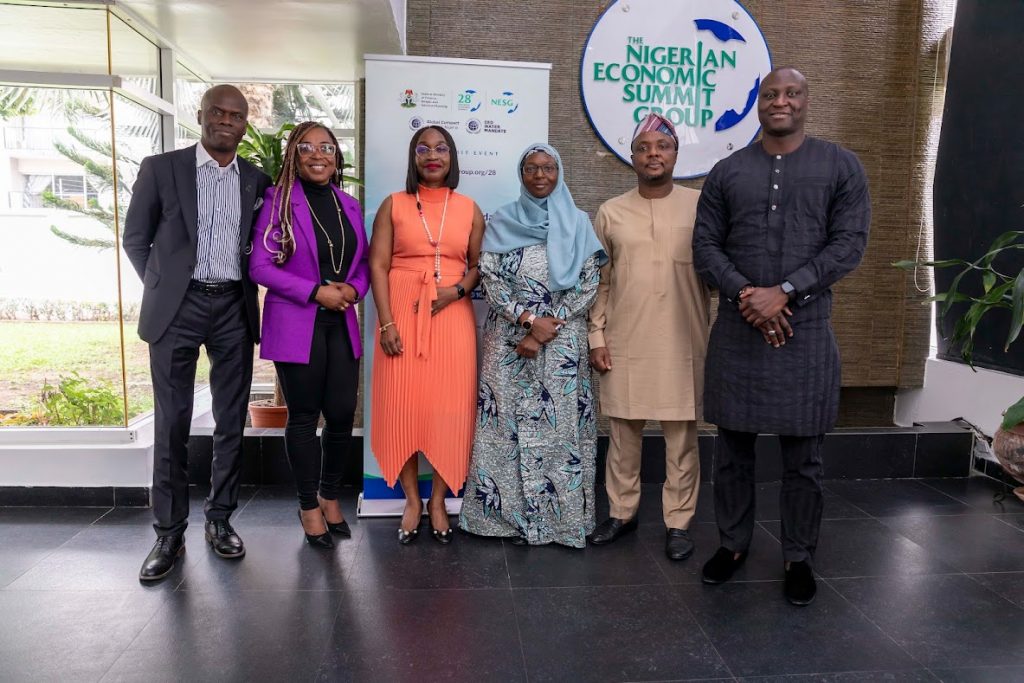 LAGOS, NIGERIA, 31 August 2022 — The CEO Water Mandate: Nigeria Sign-up Endorsement and Inaugural Meeting, themed "A Risk-Based Approach for Sustainable Water Stewardship," was attended by leading private sector stakeholders and development organisations to address Nigeria's water challenges.
In his welcome remarks, Mr Wassim El-Husseini, Managing Director/CEO, Nestle Nigeria and NESG Board Director, emphasised that sustainable management of water resources is essential for unlocking economic growth. He noted that the CEO Water Mandate is designed to assist companies in developing, implementing, and disclosing water sustainability policies and practices; and therefore, serves as a model platform for the convergence of the government, private sector, and development partners aimed at improving policy and regulations and also providing technical support on water resources management projects.
Director, Corporate Affairs & Sustainable Business, Unilever and Board Chair, UN Global Compact Network Nigeria, Mrs Soromidayo George stated, "Today in Nigeria, we are putting more pressure on freshwater resources than ever. Between a rapidly growing population and a shifting climate, water stress – and therefore water risk – is increasing. Growing water demand and water scarcity, pollution, insufficient access to safe, affordable water, sanitation and hygiene (WASH), and freshwater ecosystems are at an all-time high risk,".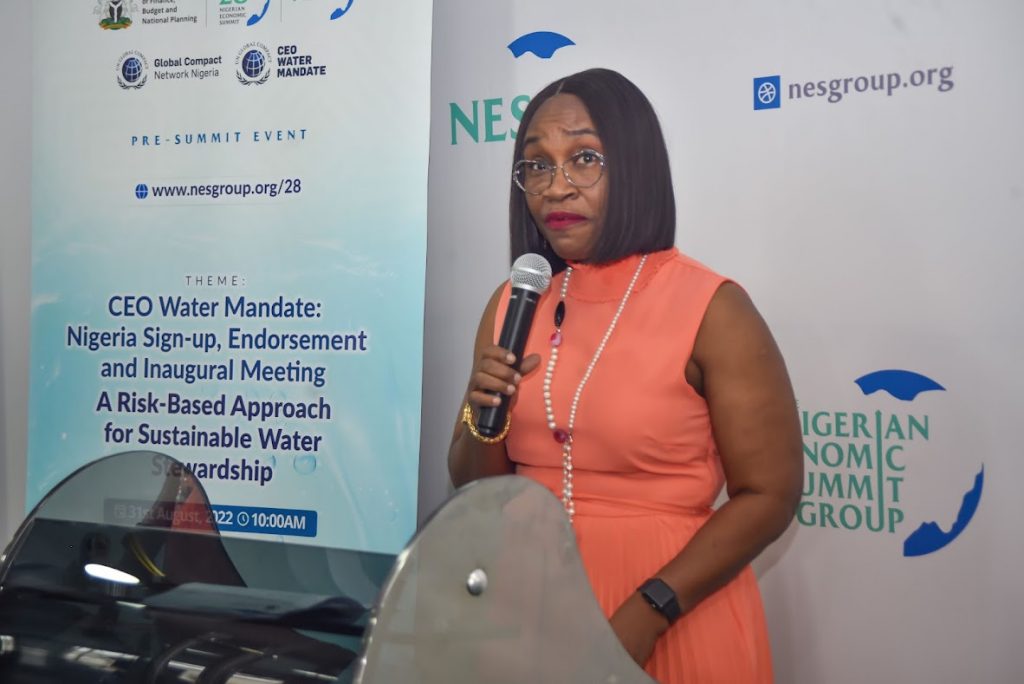 Furthermore, during the official commissioning of the CEO Water Mandate Business Council, Mrs. George stated that water stress results in a supply-demand imbalance, which especially greatly affects companies that primarily make use of it in production. She called for proactive collective action, as water is a common resource.
Ms. Naomi Nwokolo, Executive Director, UN Global Compact Network Nigeria, presented the Signatory companies and called for more collaborations by signing up for the CEO water mandate, companies could better understand and manage water-related risks to their business, reduce operational costs, seize new business opportunities and markets, boost talent recruitment, and help enhance the sustainability of their environments.
In his presentation of the CEO Water Mandate 2022–2024 Strategic Plan, Mr. Nyananso Gabriel Ekanem, Managing Consultant, Weir Capacity Ltd. and Thematic Lead, Water and Sanitation Thematic Group, NESG Infrastructure Policy Commission, said that there is a need to deeply comprehend the threats to water availability, which include climate action failure, extreme weather, biodiversity loss, human environmental damage, and climate change. He explained the six core areas of the CEO Water Mandate – Direct Operations, Supply Chain and Watershed Management, Collective Action, Public Policy, Community Engagement and Transparency.
Furthermore, Mr. Ekanem noted that "Companies and communities need to impact and influence consumption, quality of effluence, and larger impact within the basin levels to encourage other businesses to adopt such practices that facilitate environmental sustainability." He pressed for collaboration on the engagement of business leaders for a commitment to Water Stewardship, elevating the role of the private sector in water governance and basin resilience, and facilitating documentation of water-related risks in Nigeria.
Rotimi Odusola, Corporate Relations Director & Company Secretary, Guinness Nigeria Plc, said that water is a fundamental human right. He added that the corporation has an unwavering commitment to working towards it's sustainability. On her part, Temitope Oguntokun, Corporate Affairs & Legal Director, International Breweries, represented by Ms. Eniola Alli Faweya, Lead, Corporate Communications, International Breweries, noted the need to improve efficiency, water hygiene and sustainability, considering that water scarcity issues are complex. 
The MD/CEO of Global Properties & Facilities International, Dr MKO Balogun, was also present in the meeting. The event was moderated by Tumi Onamade, Senior Manager, Participant Engagement & Programmes, UN Global Compact Network Nigeria.
Watch the news report on Arise News